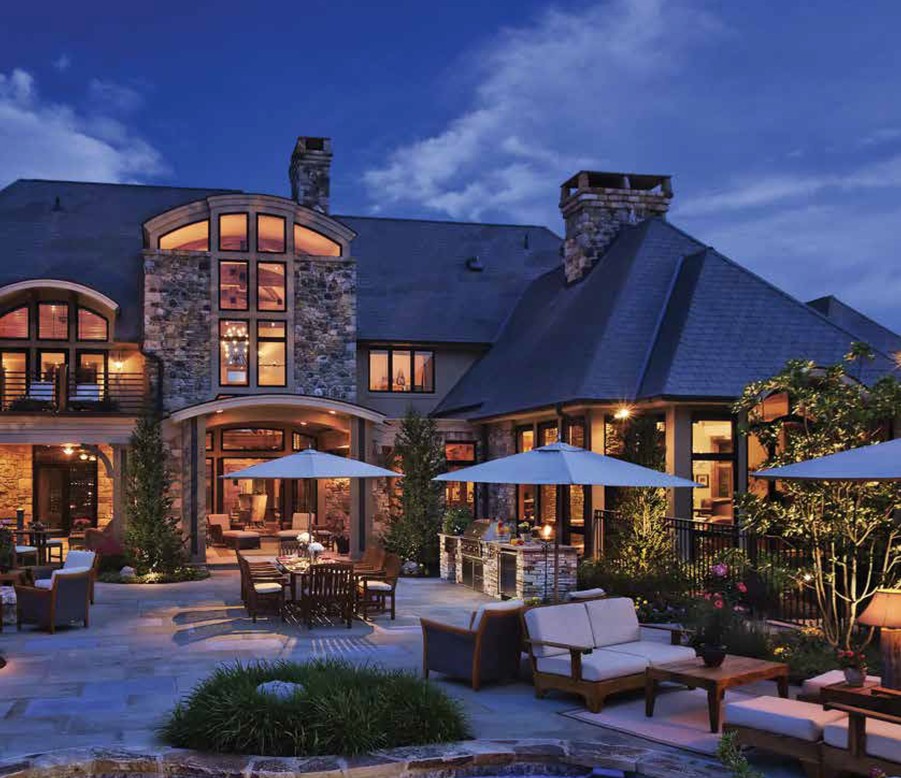 Find the Best Brightness and Color Temperature for Your Outdoor Spaces 
Are you ready to revamp your home's landscape lighting? Or install a system for the first time? 
Landscape lighting has the power to dramatically enhance how your home looks and feels after dark, accentuating architectural details and landscaping. Not only is outdoor lighting visibly appealing, but with more visibility, you'll protect your home from burglaries and accidents. 
As lighting designers and installers, we get asked many questions about landscape lighting. People are often perplexed about which lights are best for outdoor use: halogen or LED bulbs? It may seem like a low-stakes choice, but the lights you choose can dramatically affect your outdoor lighting experience (and energy use!). 
Here's all you need to know for your River Forest, IL home.